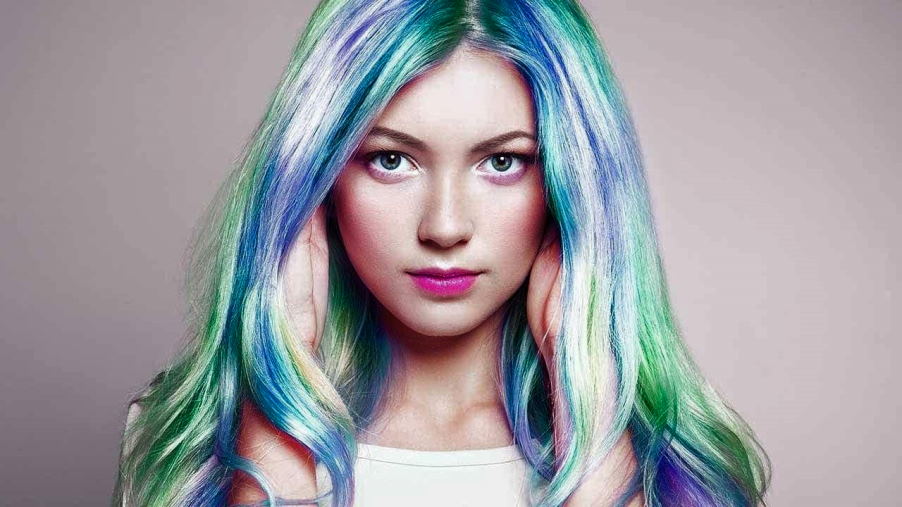 As a professional hair colorist, I am always looking for new and innovative ideas to keep my clients excited about their hair. Recently, I became intrigued by the idea of using holographic hair color to create unique and eye-catching looks. After experimenting with a few different techniques, I have put together some of my favorite examples that will inspire you! Read on to learn more.
Most eye-catching holographic hair color ideas
We all know that hair is one of the first things people notice about us. It's our crowning glory, and we want it to look its best. But sometimes, we get bored with our hair color and want to try something new.
If you're looking for a fun and unique way to change your look, why not try holographic hair? Holographic hair is a trend that's been gaining popularity in recent years, and it's easy to see why. This coloration creates a magical, iridescent effect that will turn heads.
Ready to give holographic hair a try? Here are some ideas to get you started.
Pink Holographic Hair
Try a pale pink shade if you're looking for a softer take on holographic hair. This delicate color is perfect for those who want to experiment with the trend without going too over the top.
Silver Holographic Hair
Silver holographic hair is a chic and sophisticated way to wear the trend. This elegant shade is perfect for special occasions or anytime you want to make a statement.
Rainbow Holographic Hair
If you can't decide on just one color, go for a rainbow effect! This fun and colorful style will turn heads and get people talking.
Ombre Holographic Hair
Ombre hair is all the rage these days, so why not try an ombre holographic hairstyle? This look combines the two hottest trends into one, and it's sure to make you stand out from the crowd.
Holographic hair color step-by-step technique
If you're looking for a way to add some extra pizzazz to your hair color, then the holographic hair color technique may be right for you. This trend is perfect for those who want to make a statement with their hair, and it's also ideal for those looking for a more subtle way to add some dimensionality to their locks. So whether you're looking for an all-over holographic effect or want to add a few strategically-placed highlights, this trend is worth checking out.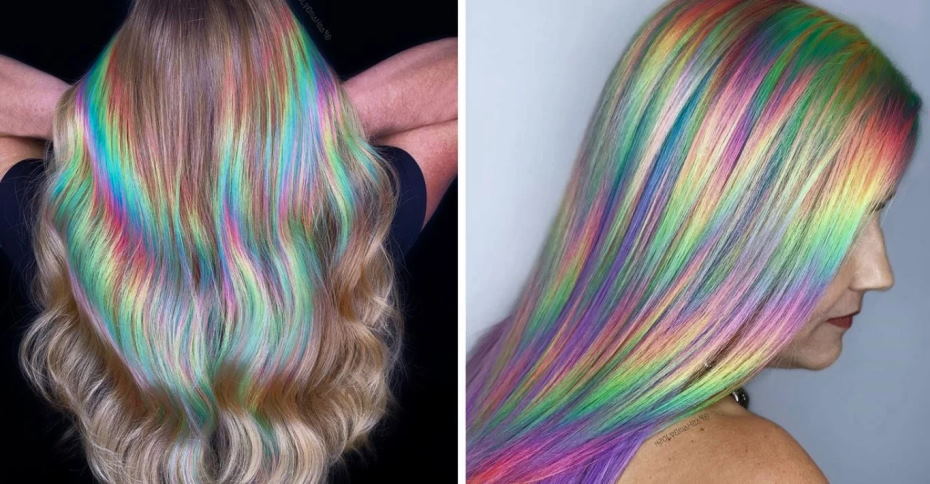 To get the look, your colorist will start by creating a base color one or two shades lighter than your natural hair color. They will then use a special topcoat that contains holographic pigments to create the multi-dimensional effect. The result is a head of hair that looks like it's constantly shifting and changing colors, like a rainbow.
Start with clean, dry hair.
Divide your hair into small sections, and clip away all but the section you'll be working on.
Using a holographic hair color of your choice, apply the color to your hair, starting at the roots.
Work the color through your hair until it is evenly distributed.
Leave the color in for the recommended time according to the product instructions.
Rinse your hair thoroughly with cold water to remove the color.
Style your hair as desired.
If you're interested in trying out the holographic hair color technique, find a reputable salon that offers this service. This trend is still relatively new, so you'll want to ensure you're working with a stylist who knows what they're doing. Then, sit back and enjoy your new, iridescent locks once you've found the perfect salon!